Vape detectors for schools
IDS Security Systems offer a vape detector installation service for local schools across Cardiff and South Wales. We'll carry out a survey of your premises, then design and install a bespoke vape detection system that's tailored to your requirements.
Vape detectors use a particulate sensor to detect the presence of particulates released by vaping. Vape detectors are becoming increasingly common in schools due to the popularity of vape pens and e-cigarettes among young people.
When a vape detection alarm detects vape particulates, it will silently alert the school officials so that they can put a stop to it.
We can also install vape detectors for offices and licensed premises such as bars and restaurants. Get in touch to let us know your requirements.
Founded in 1993, IDS is an independent fire and security system installation service, and our vape detection installers are proud to serve Cardiff and the wider South Wales region.

We install vape detectors in the following locations:
Cardiff

Newport

Rhondda Cynon Taf

Bridgend

Merthyr Tydfil
Vale of Glamorgan

Neath Port Talbot

Caerphilly

Blaenau Gwent

Monmouthshire

Our vape detector installation service

Step 1
We will visit your location to survey the premises and decide on the best vape detection system for you.

Step 2
We will design a vape detector alarm system that's specifically tailored to your requirements.

Step 3
Our qualified engineers will install your new vape detectors on your premises, then carry out tests to ensure everything is working properly.

Step 4
If you choose to take out a maintenance contract, we will service your new vape detection system for you going forward. You will also gain access to our 24hr call-out engineering service.
Enquire Now
Why choose IDS?

Friendly Cardiff-based company with 30 years of experience.

24hrs monitoring and maintenance packages available.

Competitive prices on state-of-the-art vape detectors.

Bespoke systems designed and installed by experts.
Vape detection alarm maintenance

We've installed vape detection systems in a number of schools and other premises in South Wales, but we also offer a comprehensive maintenance package. If you choose to sign up for a maintenance contract, the IDS Security team will service your vape detectors regularly to keep them working perfectly. We will also be available 24/7 in case you encounter any problems with your vape detectors.


Contact IDS to find out more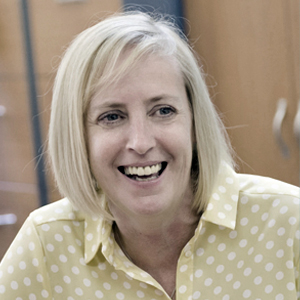 Vaping is not for children – guidance published by the public health charity Action on Smoking and Health (ASH) makes that very clear. Many schools in Wales and other parts of the UK are now taking action to prohibit vaping on school grounds, and our specialist engineers can help school administrators to detect when students are vaping. Jennifer Horan, Managing Director








We Also Install Fire Alarms!
IDS Security is a BAFE-registered service provider, which means that we're certified to install high-quality fire protection systems in homes and other premises.

If you're looking to protect your property from fires as well as burglars, we can help! Why go to two different companies when IDS can provide both fire alarms and burglar alarms?